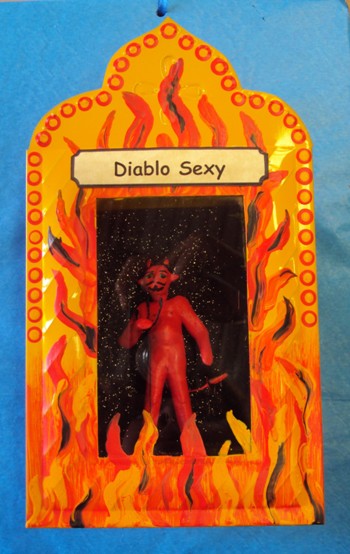 Product Price
$30.00

Click to add this item to cart.
Product Shipping

Free Shipping

(Free)

Pick up in Store

(Free)
Product Description
This tin nicho is handmade in Mexico for the Day of the Dead.
It has a tiny little devil inside who is dead sexy.
Entirely hand sculpted and painted it measures 5″ wide by 6″ tall and can stand on its own on your shelf, altar, or wherever.